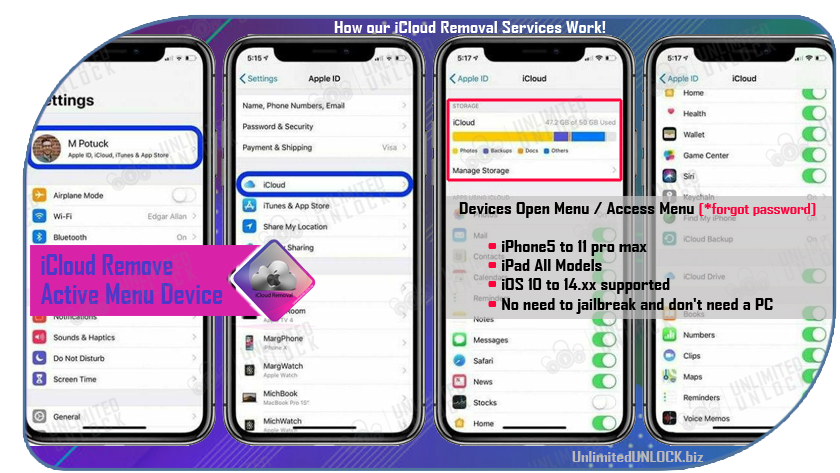 So - you have an iPhone or iPad but unfortunately, it's stuck at the iCloud activation screen? And you don't remember your iCloud password and unable to restore your iCloud account - which means you are unable to use your device. You may think about selling your iPhone "on the cheap" to get some money back because it's better than keeping an unusable iPhone.
Don't give up - because we can help you to remove the iCloud account from your Active Menu​ iPhone / iPad (Someone called it "Unlock iCloud").
This service can help you to unlock the iCloud Activation lock from your Active Menu iPhone or iPad by the official iCloud Removal Service. Our service works for all mobile devices such as iPhone, iPad, iPad Pro, iPad Air, iPad Mini of the Apple Company. Before starting the unlock process, you must make sure that your IMEI number in the Apple database it's iCloud Locked. Our service works for ANY IMEI number, in the Menu Mode & Find My iPhone ON.
Our unlocking process is official. We offer Factory iCloud Removal Services that are permanent. You can use this service in the following case, if you forget your iCloud password, find a lost phone on the street, market, at school or work, or purchased from an online store like eBay or Amazon previously locked on the iCloud Activation Lock.

​​
Clean

- Supported

Lost

- Supported

Only iOS 10 to 14.xx

Supported
No need to jailbreak and you don't need a PC
​SPECIAL INSTRUCTIONS: Before placing an order please make sure the iPhone is in the "Menu Mode & Find My iPhone ON"
iPhone, iPad Active Menu iCloud Remove Service

What is Active Menu iCloud Remove Service?
This service for iCloud Removal for the device on Active Menu.
---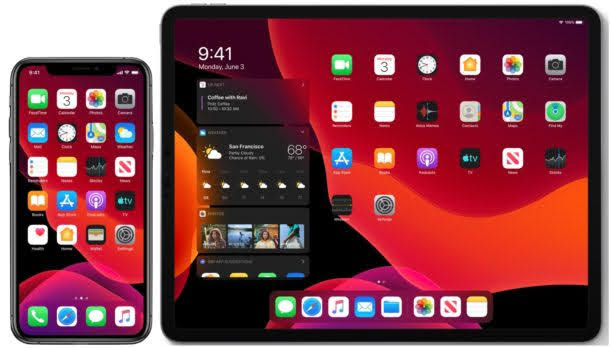 Which devices, iOS does it support?
All iPhone and iPad models supported on Active Menu Screen.
Including: 6 | 6+ | 6S | 6S+ | SE | 7 | 7+ | 8 | 8+ | X | XR | XS | XS MAX | 11 | 11 Pro | 11 Pro Max | 12 | 12 Mini | 12 Pro | 12 Pro Max | iPad | iPad Pro | iPad Air | iPad Mini | Etc...
And iOS 11 to 14.xx Supported.
---

Any problems after using this service?
After using this service, the iCloud status will be off. (FMI: OFF)
That's why you'll never see any problems.
---
How our iCloud Removal Services Work!
With this service, you will delete the old, existing iCloud address from your iPhone or iPad permanently. In this case, after that, you will be able to add your iCloud address and continue to use your iPhone or iPad normally as a new device.
Start iCloud Activation Lock Removal Proces Step by Step
Download and install the latest 3uTools on your PC. Connect your iPhone to PC using the USB cable. After it's connected, you can see the basic information of your iPhone, such as your iPhone's product type, model number, IMEI, serial number, UDID, warranty date, sales region and etc.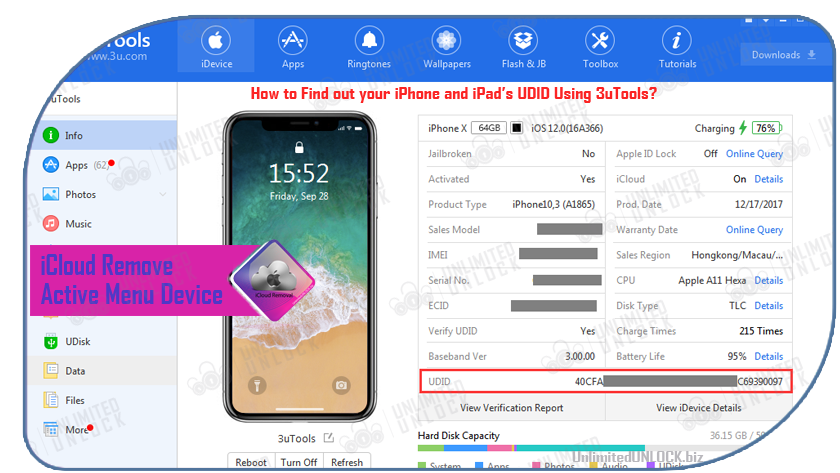 ICLOUD REMOVE FROM ACTIVE MENU DEVICE - IPHONE | IPAD | IPAD PRO | IPAD AIR | IPAD MINI | ETC... [WITHOUT PC]