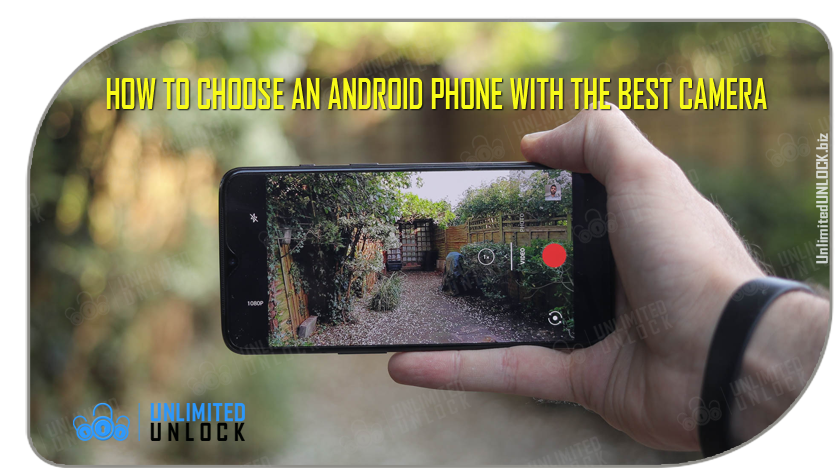 Smartphones are equipped with great automatic shooting modes that allow you to just point the camera and reliably take a great shot, but it always helps to understand what's going on — particularly when you can't quite get the shot you're after in auto mode. On phones like the Pixel 5, the camera software features separate exposure sliders for quickly adjusting the highlights and shadows, which can help create a more balanced shot, while other phones like the Galaxy Note 20 Ultra feature comprehensive manual shooting modes.
How To Choose The Best Camera Phone
One of the most important and widely used features of a mobile phone after communication is its camera.

Every smartphone comes equipped with a camera now and the quality and features are constantly improving. The basic principles of what enables a camera to take great pictures remain the same - a good lens to gather the light and a sensitive film to develop the image, and for digital cameras, they still need a great quality camera lens but the job of the old photographic film has been replaced by a tiny electronic sensor. We measure how sensitive the digital sensor is in megapixels.
Megapixels Explained

A pixel is a name given to the tiny colored dots which make up images. One million pixels make one megapixel. The larger the photograph or screen you put the image on the more pixels it will need to contain to remain sharp. When you see a photograph that looks grainy then it probably does not have enough pixels making up the picture.

As a guide :
A standard photograph print measuring 7 x 5 inch printed in high quality will need 3 megapixels
For an A4 size photo you would need 9 megapixels
Viewing an image on very best current television screen takes 8 megapixels
The ipad retina display uses just 3 megapixels
Uploading your photo's to social media sites like facebook will never need more than 3 megapixels
Therefore the number of megapixels is important, but only up to a point.
As a general rule of thumb if the phone has more than 3.2 megapixels it will have a reasonably good camera.
Go up to 4 or 5 megapixels and you will be able to print out detailed standard photos.
Many top-end smartphones now boast cameras with over 8 megapixels
The current leader by a mile is the Nokia Lumia 1020 with a whopping 42-megapixel camera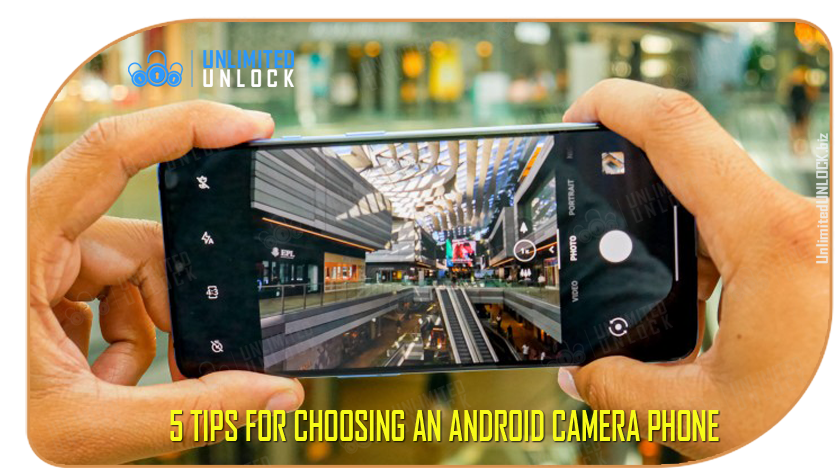 Most of us prefer smartphones as our go-to cameras. As they are always with us, they are what we turn to take interesting snippets of our life and these quick pictures often become some of the best souvenirs in our home albums. The quality camera in a cell phone is one of the primary considerations when purchasing one, but since there are numerous smartphones in the market that boast of their photography capabilities, it can be confusing to pick one. That's why a camera is one of the main considerations when purchasing a phone and we all know that quality photos go way beyond how many megapixels your camera has. Here are five tips to count on when choosing between phones with cameras.
AUTOFOCUS

Autofocus allows the camera to correctly focus on the subject you are taking pictures off and is the key to avoiding blurry pictures. Thus, even if your camera is stuffed to the brim with megapixels, without Auto focus the photos will not look good. Similar to a standard camera, autofocus in a smartphone camera allows one to focus correctly on the subject of the photograph and is critical to avoid blurry pictures. Today, most modern smartphones come with the Autofocus feature, but it's best to check and make sure.
LOW APERTURE

Aperture is an opening through which light travels into the lens. Aperture is measured in f-stops: the focal length divided by the opening size. The smaller the f-stop, the more light can reach the camera's sensor. Every camera has an aperture, which is an opening through which light travels through its lens. The measurement of the Aperture is done in f-stops, translating to the focal length divided by the opening size. Basically, the smaller the f-stop, the more amount of light reaches the camera's sensor. Hence, an Android camera phone should get checked for lower aperture.
HIGH-QUALITY FLASH

A lot of phone photography is done in low lighting. Thus, it's best if your phone's camera comes with a strong flash — and, even better, with a dual-LED flash. Avoid taking pictures in poor lighting conditions by getting a smartphone that comes with a powerful flash or with a dual-LED flash, which is twice as bright as the standard one and provides lots of light for your photos. Samsung Galaxy S4 offers the best type of lighting via Xenon flashes. If you are worried about Samsung unlocking codes, call us! At UnlimitedUNLOCK.biz, we can unlock any phone for you.
VIDEO RECORDING

It's not all about the photos. Today's smartphones are capable of recording high-quality videos as well — and if you are choosing a camera phone, go for the one that will let you take impressive 4K footage like, for instance, the One Plus 5T. The current smartphones are capable of recording high-quality videos as well as photos. When choosing a camera phone, go for the one that will allow you to take excellent videos with 4K resolutions, which is currently the best format for video recording.
HDR OPTION

If you already have a phone that can take photos in HDR (high dynamic range), you know that when the mode is enabled, your phone will take a little longer to take the picture. This is because your phone's camera is actually taking three pictures at different exposures instead of one. It then automatically puts these images together and highlights the best parts of each photo in one. A phone's camera with the High Dynamic Range option takes three pictures at different exposures instead of one, and then automatically puts these images together and features the best parts of each photo in a single frame.
Summing it up. Naturally, what functionality you need from your phone's camera depends on your requirements. Do you plan to take loads of action photos? Take panoramic scenery shots? Or, maybe you need a strong front camera (like the one on the OPPO R9 Plus 4G Phablet) for flawless selfies? It's all up to you — but we are here to help with a wide selection of smartphones and upcoming holiday discounts.
NOTE: If you decide to buy a Samsung smartphone for its camera features but do not know how to unlock a Samsung phone, come to UnlimitedUNLOCK.biz for assistance.
Consider A Mini Tripod
Another way to approach poor lighting is to shoot a long exposure; allowing your camera to expose for 5 or 10 seconds at a time rather than a quick snap can make an enormous difference in the amount of light you're able to capture, and it's what powers feature like Astrophotography Mode on the Pixel. The problem is that you need to be extremely still when shooting long exposures since even the slightest camera movement can create a ton of motion blur.
That's where a tripod comes in. There are plenty of smartphone tripods to choose from, but the most important factor will be making sure the phone clamp can fit your phone and support its weight. Some tripods that are designed for dedicated cameras, including the Peak Design Travel Tripod I use every day, feature adaptable phone mounts for maximum versatility, but there's no need to spend an arm and a leg here; any tripod that can hold your phone will do the trick.
Even if you don't want to carry around a tripod with you, consider these same principles when you're taking photos. Any time you can prop your phone against a solid surface, your photos will improve. No matter how stable you think your hands are, they aren't as solid as setting the phone on a fixed object. Of course, if you want to be in your own shots, you'll need to enable a self-timer before hitting the shutter button.
Use A Photo Backup Service
Using the tips above will help you take better photos, but that won't mean much if you lose your best shots to an SD card failure or random phone crash. Don't leave things to fate; always make sure your photos are safely stored in a second location somewhere off of your phone.
Thankfully, this is a fairly easy process these days. Services like Google Photos can be set to automatically back up your shots to the cloud without any action on your part; just take a photo and know that it'll be backed up as soon as you connect to Wi-Fi (or, if you're blessed with an unlimited data plan, you can set your shots to back up right away over 5G or LTE). The best part is that Google Photos and services like it offer tons of free storage, though you might still want to upgrade to a paid tier with more space if you take a lot of photos.
A bonus of using a cloud-based photo backup service is that you don't have to worry about transferring photos to your computer or having trouble sharing. Every one of these services offers a web-based photo viewer (and downloader) so you always have access to your archive of photos, and sharing via a simple link makes that process a breeze.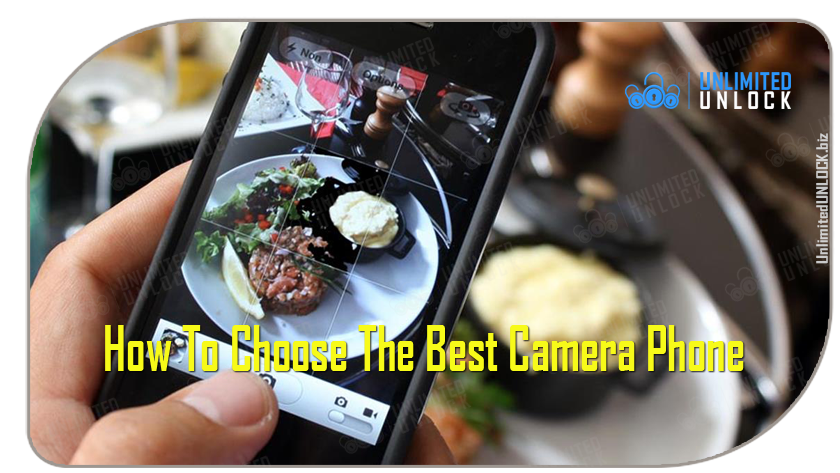 The camera phone wishlist:
High megapixel sensor (5 Megapixels and above)
A quality lens with fast autofocus and macro mode
Camera flash (preferably xenon)
Processing features such as HDR and panoramic modes