Coverage costs and plan parameters vary widely. A guide to making a smart decision.
It can happen in an instant. You're walking down the street and decide to make a call. A passing pedestrian bumps your arm and your smartphone slips from your hand. You watch helplessly as it tumbles, as if in slow motion, toward the hard concrete. You brace for the crash and pray you get lucky. Not this time, as your touch screen becomes a spiderweb of cracks.
You try to recall whether you bought insurance or an extended care plan.
If you're not covered in some way, the cost to fix a cracked screen, the most common repair, is approximately $290, on average, for a Samsung S10+, according to CPR Cell Phone Repair, a company that provides wireless device repair parts to businesses. And if your phone can't be fixed or it's lost or stolen, you have to buy a new one.
The average cost of a new cell phone is nearly $300. If you have the latest handheld tech from the top names in the business, the price tag can exceed $1,000. With numbers like that, insuring your smartphone for repair or replacement might seem like a good idea, especially when premiums can be as low as $3 to $30 per month. For a monthly charge, cell phone insurance can help protect your investment, but when is it worthwhile, and which cell phone insurance is best?
Cell phone insurance is designed to cover accidental damage or loss due to theft, making it similar to comprehensive coverage on a car insurance policy. Details vary by plan, but generally, a cell phone insurance plan covers drops, spills or water damage, lost phones, and theft. Some protection plans, like Samsung's Premium Care, also provide coverage for mechanical or electronic problems, acting as an extended warranty.
In many cases, you have to make the decision whether to insure quickly because some plans are available for only two to four weeks after you buy a smartphone. Some carriers offer three or four plans with different levels of coverage, deductibles, and limits. It's hard for people to know when it's worth paying an average of $10 a month for a plan, and if so, what it should cover. You have lots of choices to wade through. All programs have a bunch of limitations and restrictions, so you need to read the terms and conditions carefully.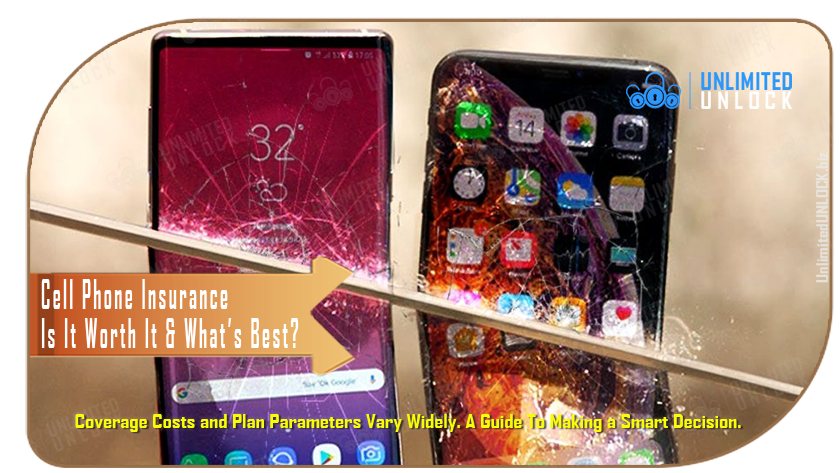 A Guide to Cell Phone Insurance
Third-party phone insurance can be a cheaper alternative to carrier insurance or a way to continue protecting your device if you switch to an MVNO or prepaid carrier, but it's hard to know which company to choose. To help you decide, we have put together this brief guide and compared six options to detail what you need to know about third-party phone insurance.
Contents
What Cell Phone Insurance Usually Covers
The manufacturer's warranty provides protection against defects in workmanship or materials but doesn't provide protection for the most common risks for phones and is time-limited.
Cell phone insurance is designed to cover accidental damage or loss due to theft, making it similar to comprehensive coverage on a car insurance policy. Details vary by plan, but generally, a cell phone insurance plan covers drops, spills or water damage, lost phones, and theft.
Some protection plans, like Samsung's Premium Care or Apple Care, also provide coverage for mechanical or electronic problems, acting as an extended warranty.
If you have a covered claim, your insurer or protection plan will provide a replacement phone to replace a damaged phone or lost handset. The replacement phone may or may not be new, and may not even be the exact model of the damaged phone in some cases, but you can expect a comparable replacement.
In damage claims, you'll be required to send the damaged phone back to the insurer within a certain time period.
When Cell Phone Insurance is Worth it
There are instances where it can be a worthwhile investment. The latest smartphone phones from the top names in the business can exceed $1,000 and make them attractive for thieves and expensive to replace if they are lost, stolen or damaged. Expect to pay a deductible with many plans.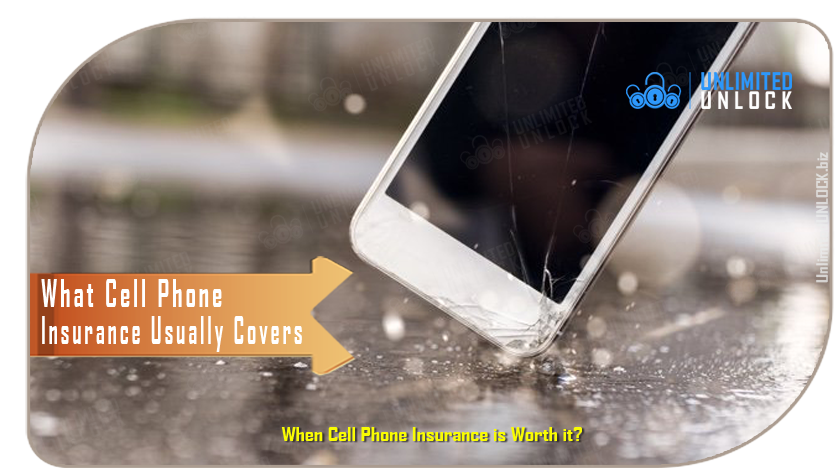 If your phone was expensive brand new. This means you won't get a replacement phone at no charge, but for a premium phone, cell phone insurance can still be a good value. If your phone is lost or stolen, you might pay $150+ for a replacement, but even combined with the monthly premiums, that's still much less than the cost of buying a new phone.
If you have a tendency to lose or break your phone. Let's face it – some people are more prone to losing or breaking their phones. This can be due to an active lifestyle, not using a cellphone case or being forgetful. Whatever the case may be, if you're damaging or losing your phone more than once per year, cell phone insurance may be worth it.
If there isn't any room in the budget for a $1,000 surprise. If you're without a comfortable amount of liquid savings and are dependent on their phones may want to consider getting insurance, especially since a $300+ expense out of nowhere may distraught you.
When it's Not Worth it
If you expect your phone to severely depreciate in value. You can expect to lose up to 30% to 50% of the phone's value in less than a year for some models. If the cell phone that you paid $500 for when it was new is worth less than $250 after a year, it may not make sense to pay $100+ per year for coverage. You can bank the money you would pay for insurance and if you have a mishap, you can purchase the same model used or refurbished instead.
If your phone wasn't expensive brand new. For lower-cost phones, like many Android phones that cost less than $200 new, it's not worth the $100 per year insurance purchase. For the protection to have any value, the loss would probably have to occur shortly after purchase.
The Best Cell Phone Insurance Companies
In some cases, you may have to purchase your coverage at the time of purchase. In other cases, you might be able to purchase coverage within 60 days of purchase. Some plans are even more liberal. It's best to know your options before you buy a cell phone so you can choose the plan that's best for you.
Features of the Best Policies
Affordability is key because you're insuring a rapidly depreciating asset. Look for an affordable monthly cost and a deductible that makes sense for the value you're insuring.
Affordable premiums: Some cell phone insurance plans can cost as low as $3 to $30 or even more. That's per month for a single phone. Take the time to calculate the cost over the course of a two-year contract before making a commitment.
Reasonable deductible: For lost or stolen phones, some plans charge a deductible of nearly $75 to $250. Consider the deductible and cost of insurance when comparing plans.
Types of risks covered: Most plans have broad coverage, but a separate deductible may apply depending on the type of damage.
Convenient claim coverage: Research the details on how you can make a claim. Some plans require that you return to an authorized dealer and may even require payment at the time your claim is made. Ideally, you'll be able to make a claim online.
When You (Might) Need Third-Party Phone Insurance
You might consider purchasing standalone phone insurance if:
You want cheap, low-cost phone insurance or more comprehensive coverage than your carrier provides
You're switching carriers and want insurance for your unlocked cell phone
You initially passed on carrier smartphone protection plans and want to get cell phone insurance after 30 days (the typical carrier cut-off after you purchase a new phone)
You're

switching to an MVNO or prepaid carrier

and want to bring your own device
NOTE: More than 36 million Americans have switched to MVNOs, which can save as much as $1,000 or more per year on wireless costs. You can save even more if you bring your own unlocked device. Many MVNOs offer BYOD plans, but they don't cellphone unlocking service if your device is locked to your previous carrier and they don't always offer the best (or any) insurance coverage when you bring your own phone. That's where third party cell phone insurance providers can help.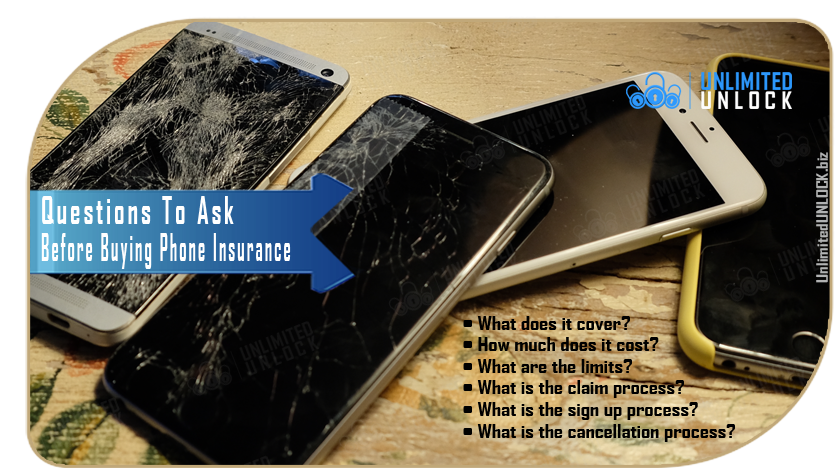 Questions To Ask Before Buying Phone Insurance
Get the answers to these questions before you commit to any third party phone insurance company.
What does it cover?
Compare plans to determine whether coverage meets your needs. Here are four types of coverages to look for:
Extended warranty/malfunction insurance: These plans only cover mechanical malfunctions. They're designed to extend the manufacturer's warranty and typically cover failed components like screens, batteries, WiFi antennas, and charging ports. They do not cover accidental damage, theft or loss
Accidental damage insurance: Unlike extended warranties, which cover malfunctions that occur during normal use, this type of smartphone protection covers damage caused by accidents like drops, spills and liquid submersion. Make sure you read the fine print because some policies won't cover full liquid submersion and others won't cover drops from greater than six feet
Theft insurance: These policies provide a replacement phone if yours is stolen. You'll likely need to file a police report before filing a claim
Loss insurance: This type of insurance provides a replacement phone if yours is lost. Note that "theft" and "loss" are not synonymous, and some policies do not cover both types of disappearances
Many third-party phone insurers bundle these types of coverages together in tiered plans, which allows you to pick and choose your level of coverage. Choosing the right coverage can help you save money; for example, if you're more worried about accidental damage than theft, you could save with a policy that covers accidental damage but not theft.
How much does it cost?
Phone insurance costs consist of premiums and deductibles. Some plans charge monthly premiums, while others are prepaid for one, two or three years. Deductibles can vary by phone model and claim type – malfunction, accidental damage, theft or loss – so read the fine print to make sure you understand how much you will be charged if you need to file a claim.
It's also important to compare costs for your specific phone. Insurance company websites might promote prices based on a cheaper model, which means you could pay more than you expect if you don't do your research.
What are the limits?
While some policies offer unlimited claims, many impose limits that could sway your decision. Look for the following limits before you decide:
Number of claims: This is how many claims you can file over the policy term or within a 12-month period. It can differ depending on claim type (malfunction, accidental damage, theft or loss). In addition, some policies place a limit on the number of replacement phones you can get due to theft, loss or irreparable damage
Claim cap: This is the monetary value the policy will cover. For example, some policies might cap payouts, replacement values or repairs at $650 per claim. Others base the cap on the purchase price of the phone, while some base it on the current market value – which could mean you can't get an equivalent replacement if your phone is a few years old. Watch out for policies that have aggregate limits. That means the policy has a static value and every claim is counted against it. For example, if the value if your policy is $650 and you have a $250 repair claim, you'll only have $400 left on your policy for future claims. Once the value of your policy is exhausted, it will terminate and you will no longer have coverage
Waiting periods: Some policies require a 30-day waiting period before coverage takes effect, especially for accidental damage. Read the fine print, because some insurers market "instant coverage," but it only applies to new phones or device malfunctions and not accidental damage
Policy purchase periods: Some policies are only available for recently purchased phones, such as those bought within the 30 days preceding the policy purchase. That can limit your options, especially if you have an older phone you want to insure
Phone models: Some companies only extend coverage to certain phone models, so make sure yours is included before you commit to an insurer
Length of term: Some policies are good for as long as you pay the premiums. Others are for limited terms like one, two or three years, similar to extended warranties. In addition, some policies automatically terminate once you reach claim limits
What is the claim process?
One of the advantages to major carrier insurance is the ability to get a replacement phone the next day. Some third party phone insurance companies offer this perk, but not all. Contact potential insurers to find out how the process works if your phone malfunctions or is damaged, lost, or stolen. Get the answers to these questions:
If my phone malfunctions or is damaged, how soon will I get a replacement or repaired phone?
How are phone repairs handled? Who chooses the repair shop? Do I need to mail it in or take it to a local repair shop?
If my phone is lost or stolen, how soon will I get a replacement?
Do I have to go through a claims adjustment process (some policies require this, which can delay replacements, repairs and payouts up to 30 to 60 days)
Will replacement phones be the same or equivalent model?
What is the sign up process?
Find out what you need to provide when you purchase a policy. For example, some insurers require:
Purchase receipts (in the case of used phones, some accept seller "receipts" from Craigslist, Offerup, eBay, and Amazon sellers). Note that you might need to save receipts to file claims
Phone inspection (you might need to provide photos of your phone, and some insurance policies require an in-store inspection)
Diagnostics (some insurers require app diagnostics to ensure your phone is in good working condition)
What is the cancellation process?
If you decide to cancel, what is the process?
Are there any associated costs?
Will you be reimbursed for any advance premiums paid?
How long will it take to get reimbursed?
Are There Alternatives to Smartphone Insurance?
Yes, you definitely have several alternatives.
1. Buying your phone with a credit card that extends warranties is an option
Some American Express, Mastercard, and Visa cards offer free extended warranties for products purchased with their cards. (Discover recently eliminated this perk.) These often add up to an extra year to the warranty that came with your phone. You'll probably have to provide proof of purchase, and there are some exclusions. Your card may also cover damage or theft for 90 days after purchase. Check your card's terms and conditions.
2. Check your homeowner's policy
You may be able to cover your phone or pay a bit more to do so, which might run you about $25 for an additional $1,000 in coverage. Ask your insurer whether your plan can cover cell phones. If so, ask whether any deductible applies and how it will affect your policy if you need to make a claim (or two or more), plus what kind of damage or loss is covered. It may only include perils currently covered in your plans, such as damage from fire or theft.
3. Pay yourself the monthly insurance cost.
Add the cost of a plan each year into an emergency fund. (See below: What You Get With Various Third Party Phone Insurance Companies.) Then you can use that small cushion if you need to replace or repair your phone.
4. Use local repair shops.
Many familiar retailers, such as Best Buy (select stores) and Office Depot, repair smartphones, as do national repair chains like uBreakiFix, CellXpressUSA, CPR, and many great others. Refer to the chart of average common repair costs to get an idea of what you might pay, then compare prices from shops near you. Make sure anyone you use offers a warranty on the work in writing.
5. Fix the phone yourself.
If you're handy, you may be able to take care of some repairs. iFixit has free step-by-step repair manuals for many Android and Apple phones, plus lists of all the tools you need.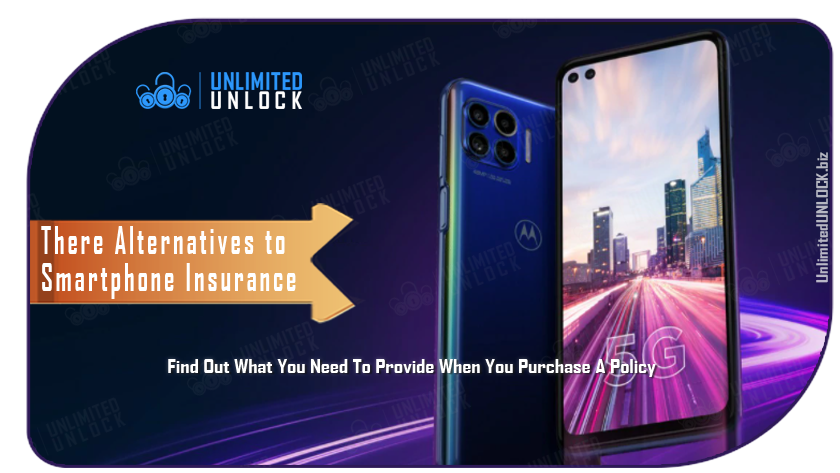 Alternative Phone Insurance Options To Consider
Of course, you don't have to buy third party phone insurance – or any insurance at all. Here are four other options to consider.
You can forgo insurance for your phone, especially if it's more cost-effective to repair or replace your phone rather than pay premiums and deductibles. For example, if you have a $300 phone, insurance might cost $6/month and carry a $150 deductible. If you have one replacement claim in two years, you will have paid a total of $294, which is just $6 less than the price of a new phone at that price point.
Another consideration: if your family is switching to an MVNO, you might only need insurance for high-risk lines. For example, a four-person family might want insurance for their kids' phones, but not the parents'.
6 Third-Party Phone Insurance Companies (Monthly Cost & Coverage)
Which cell phone protection plans have low premiums and deductibles? Get the answers to your questions by comparing these aftermarket phone insurance options.
Premium: $69 to $100 for 1 year
Deductible: $25 to $599
Coverage: Accidental damage, malfunctions, loss, theft
Limits: Unlimited malfunction claims, 2 to 3 accidental damage claims per year, 1 replacement claim per year. Covers up to phone purchase price per claim
Esurranty sells both one- and two-year policies, with premiums ranging from $69 to $110 for one year and $129 to $190 for two years. The iPhone 11 premium is $85 for one year and $150 for two years.
Deductibles depend on the phone model and claim type. All mechanical malfunctions are $25, accidental damage ranges from $59 to $249, non-repairable device replacement is between $199 and $499, and theft is $199 to $599. For an iPhone 11, the accidental damage deductible is $129 and the non-repairable damage/theft deductible is $299.
Esurranty covers new, used, and refurbished phones, and coverage begins the same day at 11:59 p.m. Note that there is a 30-day waiting period on claims for phones more than one-year-old, and theft claims made in the first 45 days or final 14 days of a policy are not covered. The company has 3 stars on Trustpilot and 3.5 stars on Sitejabber.
Premium: Adults $15/month, Students $10/month, 5% discount on 2 or more plans
Deductible: Adults $99, Students $49
Coverage: Accidental damage, theft
Limits: Unlimited claims, $2,000/claim
AKKO offers relatively low deductibles for accidental damage and theft, especially compared to carrier insurance plans. Each plan covers one phone and up to 25 additional non-phone items like laptops, tablets, smartwatches, TVs, gaming consoles and even bikes, clothing, textbooks and appliances.
The company offers coverage for older phones, including phones purchased via third-party sites like Craigslist, eBay and Facebook Marketplace (with receipt). Repair and replacement funds (less deductible) are transferred the same day, and replacement values are based on the current refurbished price.
Coverage does not extend to malfunctions or lost phones, and accidental damage claims might have a 30-day waiting period (though this could be waived if all required photos and information are provided). Reviewers give AKKO 4 stars on Trustpilot and 5 stars on Arrival.
Premium: Individual $8.99/month, Family $19.99/month (4 lines)
Deductible: $149 (a $25 fee may apply for on-site screen replacements)
Coverage: Accidental damage, malfunctions
Limits: Individual 4 claims per plan, Family 8 claims per 12 months
SquareTrade covers accidental damage and malfunctions like touchscreen, charging port, speaker, and other mechanical and electrical failure. Battery failure is also covered, though battery replacement is limited to one per plan. Loss and theft are not covered.
Older phones are eligible for coverage, and repair options include mail-in, local repair shops or in-home technicians. Some phones are eligible for next-day replacement. SquareTrade covers up to the item's original purchase price, excluding taxes and additional fees. The company has 4 stars on Trustpilot and 4.5 stars on Google Reviews.
Premium: $70 to $250 (2-year plans)
Deductible: $25 to $150
Coverage: Accidental damage, malfunctions
Limits: Unlimited claims, aggregate up to the purchase value, 1 replacement per plan
Upsie premiums are based on two years of protection and depend on your phone's model and age. For example, the 2-year premium for a new iPhone 11 is $106; used, it's $150. In both cases, the deductible is $75.
Coverage includes cracked screens, screen failure, liquid damage (including submersion), and malfunctioning components like cameras, headphone jacks, speakers, and batteries. Upsie does not cover loss or theft, and a 30-day waiting period is mandatory for all claims unless you purchase your plan and your phone on the same day.
Like some other insurers, Upsie claims are aggregate up to the purchase value of your phone. For example, if you have a $700 phone and make a $200 repair claim, you will have $500 worth of remaining claim value. All plans are limited to one replacement phone. Repair options include local shops and mail-in repair with 2-day shipping.
Upsie has certain eligibility requirements: plans must be purchased within 120 days of buying a new or used smartphone, new devices must come with a 90-day manufacturer warranty, and used or refurbished devices must come with a 30-day seller warranty. Trustpilot reviewers give Upsie 3.1 stars.
Premium: $50 (1 year) to $330 (2 years)
Deductible: $25 to $150
Coverage: Malfunctions, accidental damage (some plans), theft (some plans), loss (some plans)
Limits: Unlimited repair and replacement claims
Securranty premiums range from $50 for one year to $330 for two years, dependent on your device, selected plan and when your phone was purchased. The two-year premium for a used iPhone 11 purchased more than 30 days ago is $190 without theft coverage and $230 with theft coverage. The iPhone 11 deductible is $150 for a used phone and $100 if you purchase the plan before you buy a new phone.
The company offers unlimited claims for repair and replacement, but it doesn't cover loss for phones purchased more than 30 days prior to coverage. Waiting periods may apply when a plan is not purchased within 30 days of device purchase. Receipts are required for new, refurbished, and used phones, and a diagnostic app install is required for phones more than 30 days old. Securranty is rated 4 stars on Trustpilot, 4.72 stars on Reseller Ratings, and 3.4 stars on Google Reviews.
Premium: $3 to $14/month
Deductible: $29 to $229
Coverage: Malfunctions, accidental damage (some plans), theft (some plans), loss (some plans)
Limits: 2 service claims and 1 replacement claim per 12 months
Lori offers four insurance tiers: Starter, which covers mechanical failure for $3 to $8/month, Essential, which adds accidental damage for $5 to $10/month, No Worries, which adds theft and loss for $7 to $12/month, and Spoil Me, which is the same as the No Worries plan but comes with benefits like 50% off service fees and a 15% claims-free discount for $9 to $14/month. The 64GB iPhone 11 premium on the No Worries plan is $10/month. A 10% discount is applied for plans prepaid annually.
Deductibles range between $29 and $179 for repairs and $89 to $299 for replacement. For a 64GB iPhone 11, the repair deductible is $129 and the replacement deductible is $169. Coverage begins at 12:01 a.m. the day after you register and pay for coverage, and there is no waiting period to file a claim. Repairs can be scheduled in as fast as 4 hours, and replacements are sent via overnight delivery.
The company doesn't require proof of purchase, but you must complete diagnostics to prove your phone is in good working condition. Lori is a BBB A+ accredited business.
Alternatives to Phone Insurance
Cell phone insurance is best suited for high-end phones that can take a long time to pay off, are leased, or may still hold considerable value after a year of service.
The best way to avoid needing cell phone insurance is to take care of your phone. Use screen protectors and protective cases. These days, many cases have much more utility than just protecting your phone, making them even more appealing. Also, avoid placing your phone in precarious places, especially near water…no matter how much the phone manufacturer claims that it is waterproof.
Again, accidents do happen, but for most people, they don't happen nearly enough to justify paying a cell phone insurance premium. If you are seriously considering purchasing phone insurance, think about how many times in the past you'd have actually used it. Of those times, consider whether or not you could have done something to avoid the damage or loss.
What's the best cell phone insurance for you?
It depends on the type of coverage you need, how many phones you want to insure, your preferred payment options and insurer reviews. Use the information in this article to compare third party phone insurance companies and make the best choice for your situation.