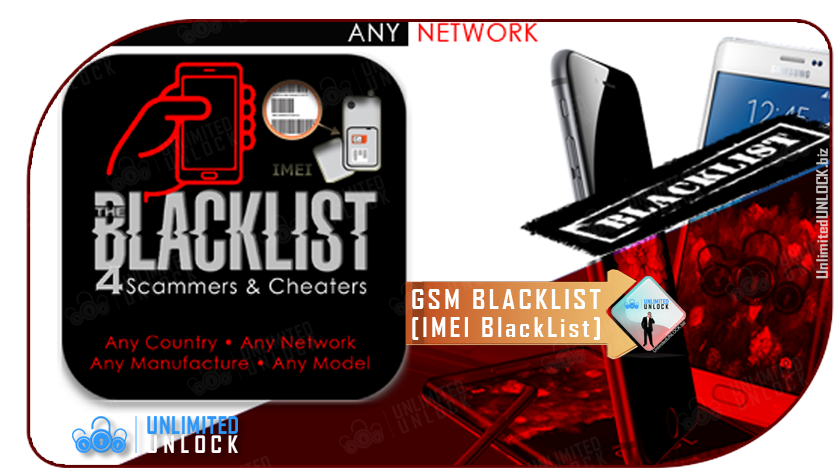 Reporting Your IMEI As Lost / Stolen / Fraudulent
Is your smartphone missing? What to do when your phone is stolen? How to find a lost phone? In order to meet your expectation, we prepare for you a new feature - Report of Lost /Stolen/Fraudulent device. From now on you can report your phone as missing in just a few steps. As a result, your device will be added to the GSMA BLACKLIST DATABASE Worldwide.
Why You Should Use The Report Of The Lost, Stolen, And Fraudulent Device?
When your device is lost or stolen you have to react as soon as possible. Reporting the missing phone to the police and the mobile carrier is one important thing but in order to increase the chances to find the device, we create a database of lost, stolen, or fraudulent devices. Why you should use the GSMA BLACKLIST DATABASE feature. The answer is pretty easy:
reporting the IMEI number will make selling phones really difficult. With the lost, stolen or fraudulent status it will be harder to sell it in second-hand shops or via online internet services.
by creating the report you can spread the news about the missing device. You can easily share the information with your friends by using your social media.
in case of lost phone. The report gives the finder of the device possibility to contact the owner.
when you sell a device to someone - who after a few days than files a claim with their credit card company or bank (chargeback) that they did not make such purchase. Now you are out of a phone and money.

(this can happen to individuals, wholesalers, cellphone stores, repair shops, or anyone really)
The database of the GSMA BLACKLIST DATABASE device works in both ways. If you are planning to buy a device from a second-hand shop or online it's good to check if the phone wasn't reported as missing.
How You Can Report Your Device As Lost, Stolen, And Fraudulent?
The whole process is very easy and it takes only a few minutes. All you need to do is perform the below steps:
Open the GSM BLACKLIST - [IMEI BLACKLIST] page and enter the IMEI Number of the device.
Complete the rest of the form as needed
Enter a comment if you like for reference
Once done - Click on UNLOCK NOW
That's all! Once the order has been completed you will receive an email confirmation.
Note: It may take 24-72 hours for your IMEI to appear BLACKLISTED thru the entire GSMA BLACKLIST DATABASE
What Is Phone Blacklist?
Phone Blacklist - a list of blocked IMEI numbers generated by the operators. It contains the IMEI numbers of phones which have been reported as stolen or lost.
If your phone was lost or stolen and you want to report it on the Blacklist you should contact the operator from which the phone was purchased or your local police force. To report may be needed documents confirming the purchase and the IMEI number of the phone.
Phone whose IMEI number will be blacklisted becomes useless. From now on, you can not use it regardless of the country and SIM card. It is impossible to make and receive calls - that is why it is very important to check the blacklist before buying a 2nd hand phone. Of course, as the owner, you can remove the phone from the list when you find it or get it back. To do it - just contact your operator again with appropriate documents.
Do not steal the phone! Do not buy a stolen phone! Do not stop paying (or break your contract agreement) your bill! and if your phone is stolen, immediately inform the relevant services.
Note: On our website, you can check if your phone is CLEAN (not lost | stolen) or BLACKLISTED. Checking is based on IMEI number and supports all models. Check if your phone is Clean or Blacklisted.