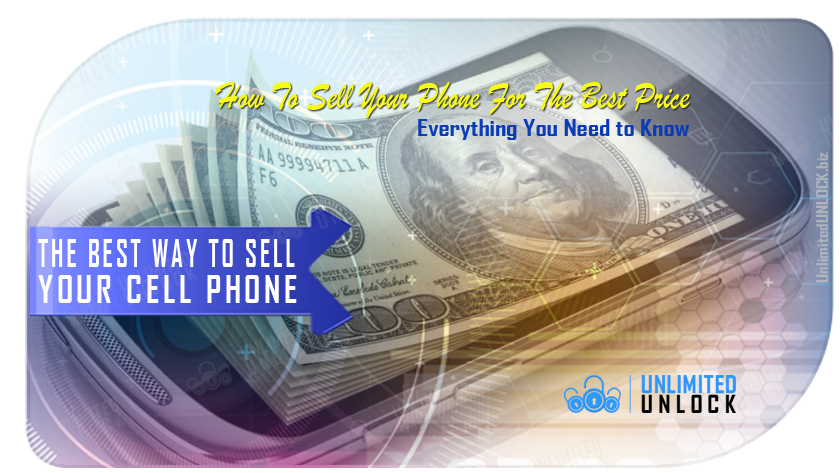 If you're the sort of consumer who simply must have the newest version of your favorite smartphone brand, then you've probably already found yourself mulling over what to do with your old phones.
If you're contemplating getting a new cell phone, you have an important question to answer: What are you going to do with the old one? Old smartphones have value — often significant value — and can be easily sold online or even in person.
Your carriers' trade-in program sure sounds tempting, but they are not always the best price. There are many buy and sell websites that give higher offers than most carriers. But the sites that offer to buy or sell your cell phone are not all alike.
There are a lot of places where you can sell your old smartphone for a decent amount of money. In some places, you can even sell your broken phone for parts and still make a decent amount! If the phone is in good working condition and doesn't have a ton of cracks or scratches, resale prices can be surprisingly generous — often 50% to 60% of the original price for a good-quality iPhone, for example. (Flip phones are potentially saleable too, but their resale price is so paltry that few electronics platforms will trade them.)
Some of the places are sites where you can list your item for sale, while others will outright buy your device after giving you a quote.
America's junk drawers are overflowing with old smartphones, sitting right next to all of the old charging cords. But unlike those cables, the phones are worth the money.
Get Top Dollar By Selling Your Old Smartphone ASAP
One thing you must keep in mind when selling your old smartphone, the amount you receive for your phone will be directly correlated to the demand for that phone on the current market.
Before you can properly price your used smartphone, you need to know what it's actually worth. Brand, for example, can have a huge impact on value. A used iPhone or Samsung will probably net you more than a used Android from a lesser-known manufacturer. If it's a high demand phone like an iPhone from a recent generation, you may do better than you will for an old Android phone from 6 years ago. It's all about demand, and how much the phone is still desired by buyers on the marketplace.
Your best bet is to shop around, figure out what forum will give you the best return for your device, and then go for it.

Resellers vs. Selling Direct
Four well-regarded sites — It's SellCell.com, UpTrade, Gazelle, Swappa, and eBay — some offer to buy used cell phones — almost always offers better rates than for saying Sprint, Verizon, AT&T, T-Mobile, and other carriers who offer trade-in programs. These sites then turn around and resell the same phones for a profit.
This approach is arguably the fastest and simplest. You go to the sites, tell them what you have, get an offer, and, assuming it's good enough, mail in the phone. You get paid within days. But, this approach is not necessarily the most profitable.
The other option is to sell through a marketplace that connects individual buyers and sellers. While this can take weeks, rather than minutes, the sales prices are often 30% higher when you sell directly to the end-user.
A T-Mobile-locked Samsung Galaxy S10 128 GB in excellent condition (no dents, no scratches, perfect screen) best offer is only $212 with T-Mobile but you can sell it on eBay for at least $350* even without the accessories. You can sell it for more if you include the accessories that came with it.
Moreover, an UNLOCKED Samsung Galaxy S10 128 GB in excellent condition, can be sold for at least $600 on eBay even without the accessories. That difference adds up and can earn you a lot more money than trading your phone with your carrier.
Of course, if you want to sell your phone for the best price, you have to keep it in an immaculate physical condition and ensure it passes standards that would make it worth all the money.
Better Prices
However, if you're willing to do a little extra work, you may be able to make considerably more money by selling through a marketplace like Swappa, eBay, or Glyde. These sites allow individual buyers and sellers to connect and negotiate a sale or purchase on their own. This often results in the seller getting more money.
Is the price differential worth it? A sampling of offers for the Google Pixel 2 and the iPhone 7 indicated that you'd get about $100 more — roughly $300 to $350 — on these sites.
Misrepresentation
A few additional caveats: All of the direct-purchase sites – have the right to reduce their offers if the phone arrives in worse condition than was described by the seller. None of the sites listed here appear to abuse that privilege. But that's not universally the case. Several sites that promise to purchase electronics are notorious for losing consumer packages and devaluing merchandise after it's been shipped. Check the site's reputation and terms before you send in something as valuable as a smartphone.
Finally, if you do sell your phone, make sure to clear your privy data before sending it off to the new owner. This generally requires just a few keystrokes to restore the phone to factory settings, which erases your stored information. If you don't know how to — Check out the HardReset.info website where you can find many different methods to perform a factory reset operation (also known as hard reset and wipe data process), soft reset your mobile device, remove the pattern, password, or passcode lock.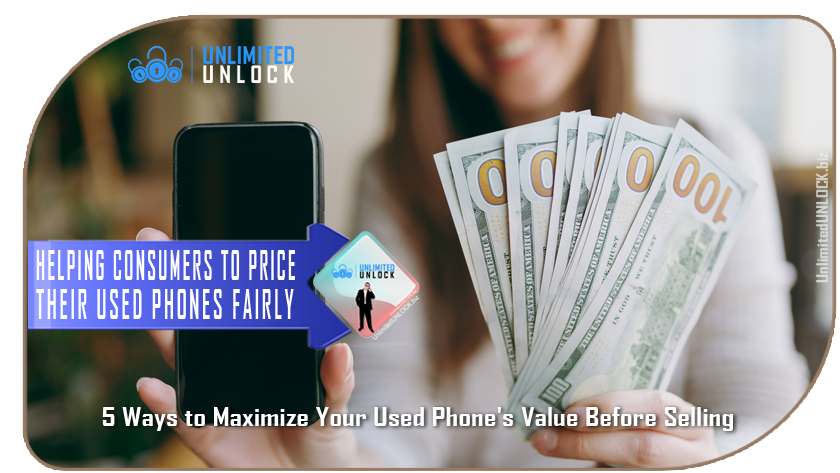 5 Ways to Maximize Your Used Phone's Value Before Selling
Before you can properly price your used smartphone, you need to know what it's actually worth. Brand, for example, can have a huge impact on value. A used iPhone or Samsung will probably net you more than a used Android from a lesser-known manufacturer. After looking at factors like brand, whether it's a premium model or a budget model, model year, features, and overall condition, you'll be able to set a realistic price for your used smartphone. A quick Google search will help you locate websites focused on helping consumers to price their used phones fairly.
1. Unlock Your Phone - Most smartphones are tied to specific carriers, which means that buyers of locked phones would face the prospects of perhaps having to pay to use a phone with their carrier. If it's locked, that'd hugely diminish the number of people who would be willing to buy it because it limits their options. You see a locked phone means that the only people you can sell it to are those people who are on the same network as you. So, if you use Verizon then your only prospective buyers are Verizon customers.
You can dramatically increase the odds of finding a ready buyer and likely the chance to get a higher price upon resale by taking the carrier-lock factor out of the equation. By unlocking your phone so that it can immediately be used with any carrier that buyers are signed up with, you'll easily increase the number of potential buyers for your used smartphone — which can be used with any carrier worldwide.
Unlocking your phone from its carrier doesn't always involve having to 'root' or 'jailbreak' the device. Regardless if you're using a Samsung, LG, Alcatel, HTC, or an iPhone (Android or iOS), there is an easy, fast, and SAFE way to unlock your iPhone without breaking your warranty or bricking the phone itself. For phones coming from T-Mobile or MetroPCS, you can safely unlock your phone permanently through the Device Unlock App. You can also use our Remote USB Software & Cable Unlocking service for other Android devices.
As simple as it may sound, each wireless provider actually has a different set of criteria you must meet as well as instructions you must follow to unlock your device for a FEE provided your account meets certain standards. Otherwise, you'd probably be asked why you're unlocking it and if there's a chance you'd be switching to another carrier, which, of course, would in one way or another, harm your pocket, or worse, your credit score.
Remember what we discussed earlier... Having your phone UNLOCKED you'll increase the odds of finding a ready buyer and likely the chance to get a higher price upon resale by taking the carrier-lock factor out of the equation — so that it can immediately be used with any carrier that buyers want.
2. It's always a Good Practice to keep the original packaging and accessories - So you can include them when selling your phone. When you buy a new phone always keep the original packaging and keep it in good condition. When you decide to resale your phone, prospective buyers will usually pay a little more if it still has the original packaging and accessories. Plus, it helps your listing if you can offer the phone with its original box and accessories when selling on eBay or another resale site.
SellCell.com, UpTrade, eBay and other buy and sell sites for used electronics offer higher for sellers who include the accessories and the original packaging (only if they are still in good condition). Buying phone accessories such as the headset and the charger also comes at a price, so if you sell your phone with it, you'll have better offers than when you don't.
3. Make Sure it's in Good Shape - It goes without saying that the used phone value will go up in proportion to the physical condition of your unit. Scratches, cracks, and missing components will drive down the resale value of your used smartphone, perhaps forcing you to sell it for less than you want to. But if you've taken care of your smartphone by, among other things, putting it in a protective case and using a screen protector, then you'll be able to market a mint or near mint used smartphone. If your phone is not in the best condition, look into what low-cost fixes might be available in order to make your smartphone an enticing product for potential buyers.
Taking care of your smartphone is kind of like maintaining your car. The more you take care of it, the more it will be worth when you decide to sell it to a used car buyer. The same is true with your Smart Phone. The more you clean it and take care of it, the greater value you will get when you decide to upgrade and trade it in or sell it outright on your own.
Note: Avoid Water Damage - If your phone has water damage it will take a big bite out of the value of your resale value. Protecting your smartphone from water damage is critical to maintaining value. It has been reported that the most common form of water damage is accidentally dropping your phone in the toilet so something you may want to consider, is not using your phone in the bathroom.
Often times, listings don't get noticed because of the lack of photos or videos to prove their legitimacy. When you're selling a phone, uploading more photos or videos that show the phone's condition will increase the chances of having more interested buyers. It's best to sell the phone to someone who's within your area so you can personally meet them and they can check the phone while you're with them. The video/photo proof will also reduce the perceived risks that prevent people from buying.
4. Get it Certified - No one wants to shell out money for a used smartphone only to find that it's not working properly. You can ease consumer worries about such a scenario by getting mobile device certification from a provider such as PhoneCheck. When your phone earns the company's certification, you'll be able to communicate to would-be buyers that your product is in 100% working condition and fully functional. That means no disappointing surprises and built-in trust that your product is valuable.
5. Delete Personal Data - When people buy used smartphones, they usually don't want to see the personal data of the previous owners on said phones. So, be sure to digitally wipe the phone clean so that it's left in the same state that it was when you first bought it. A factory reset will enable you to remove emails, pictures, apps, and other things. Of course, taking this route of action will also protect you from the possibility of ID theft and the many negative consequences that can stem from this. If you follow these 5 steps to maximize your used phone's value before selling, you'll surely unload your used device for a tidy sum. Regardless of the reason you want to upgrade, you can make some money from your old phone to put towards getting the smartphone you really want.
Important Note: For Android users: Sign out of your Google account. For iPhone users: Sign out of your iCloud account. You need to sign out, otherwise, the new user will not be able to activate it since he/she needs your password.
Conclusion
Comparing prices on all these services highlights to maximize the resale value of your phone. First and foremost, take care of your phone. Buy a good case and consider a screen protector. They'll keep your device looking new, which is the best way to ensure you get the most money possible when you sell. Always buy an unlocked phone. That will maximize your resale value. Unlocked phones work on any wireless network that they have the antenna to support. There's no reason to chain yourself to one carrier. Generally, unless a carrier tells you a phone is unlocked, it probably isn't, especially if you buy it on a payment plan.
You have no shortage of options to sell your old phone for cash. Even if you're willing to expend just the bare minimum effort to offload that obsolete device, you'll get something for your trouble. In fact, it's so easy to sell your old phone for cash that you should never, ever need to junk it.
Have you sold your old cell phones for cash? Where did you sell them, and what did you think of the process?