Well, many of the most recent Android Phones including models from Samsung, HTC, and Sony can become stuck on the activation screen requesting your ID and password, while others are requesting your Google Account. Samsung phones will ask for a Reactivation Lock ID & password so that people can be identified along the same lines as Apple iCloud Lock. To clarify things, here we provide detailed information on the difference between the two.
What is Factory Reset Protection (FRP) Lock ?
Android Factory Reset Protection (FRP) is a new feature designed to protect your device. It has been added to several Samsung devices that are running Android OS 5.1 or higher.
This feature enables you to set up your device to prevent other people from using it in the event that it has been reset to factory settings without your permission. For example, if your device is lost, stolen, flashed, or wiped, only someone with your Google account or screen lock information can perform a factory data reset and use the device.
When a device is factory reset, the device will not be able to be set up without the user entering the Google Account associated with the device (for hard reset) or screen lock information (for the reset in Settings menu). It's essential that you set up a Google account in order to use the FRP feature. It is also highly recommended that you set a secure screen lock on your device.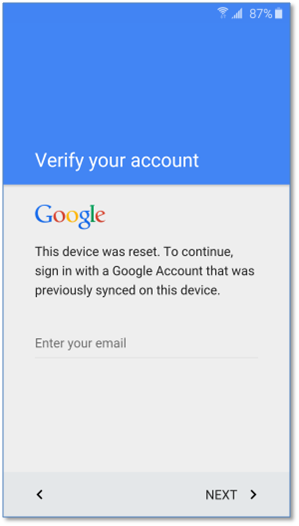 What is the Reactivation lock and how do I use it on my Samsung?
Similar to FRP, Reactivation lock lets you use your Samsung account to prevent others from activating your device if ever it is lost or stolen. With the Reactivation lock turned on, you will be required to enter your Samsung account credentials (sCloud) prior to performing a factory reset on the device, so your Samsung account login should be something you can easily remember.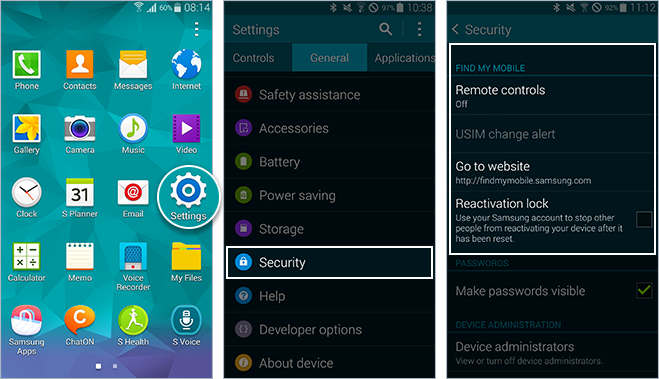 For more information about this, please check https://findmymobile.samsung.com/help/startupDeviceUse.do
Delivery Times and Cancellation

All unlock codes and unlock confirmations are sent by email to the email address that the customer enters on the order form. Delivery times displayed on the website are estimated delivery time (EST...

Delivery Times and Cancellation

Refunds

Refunds If no unlock code is found for a particular phone, a refund will be processed almost immediately in rare cases within 24 hours of us becoming aware that no code is available. All refunds ca...

Refunds

Fraud Protection

As a result of the so many fraudulent orders that we receive each day, it is imperative that we take all necessary measures to minimize credit card fraud. Therefore, we reserve the right to refuse ...

Fraud Protection