T-Mobile - MetroPCS USA - Mobile Device Unlock APP -_- Backup and Running !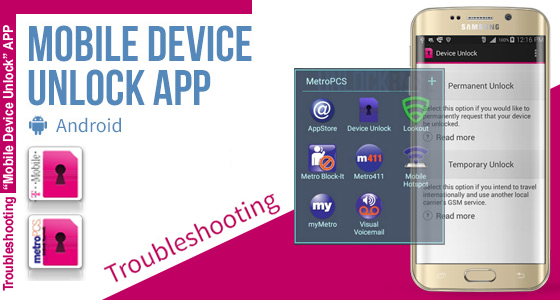 Dear Customer,
First,
We like to apologize to all for the inconviniences. As you may all know this was a GLOBAL issue, as we have been told the servers were under maintanance (update).
SECOND,
We like to thank all of you our loyal customers, who have been with us in good and bad times. We appreciate your patience, loyalty and business!
THIRD,
We glad to inform that the services are BACKUP and RUNNING again. Please be patient as all orders are being completed and should all be completed soon and up to date. If you should have an order that was not completed by the end of the day, please open a support ticket from your portal with the IMEI numebr and we will take care of it immidiately for you. Thank you for your patience, understanding and most important your business. Regards, Unlimited UNLOCK Team
Delivery Times and Cancellation

All unlock codes and unlock confirmations are sent by email to the email address that the customer enters on the order form. Delivery times displayed on the website are estimated delivery time (EST...

Delivery Times and Cancellation

Refunds

Refunds If no unlock code is found for a particular phone, a refund will be processed almost immediately in rare cases within 24 hours of us becoming aware that no code is available. All refunds ca...

Refunds

Fraud Protection

As a result of the so many fraudulent orders that we receive each day, it is imperative that we take all necessary measures to minimize credit card fraud. Therefore, we reserve the right to refuse ...

Fraud Protection